As the year comes to an end the promise of more amazingness (technically not a word, but whatever) comes to us, promising tales of wonder and struggle and other nice and awful things. And because you're all clearly super invested in what I want and need today I'm going to talk all about the books I'm looking forward to in the first half of 2017.
1. A Court of Wings and Ruins by Sarah J. Maas
The cover for this book has not been released yet. I know, bummer. However, I'm still super pumped because A Court of Mist and Fury was one of my favorite books this year. Also, I'm huge Rhys trash. I'm Night Court trash, really, but more so Rhys trash. Besides, I can't wait to see Tamlin having his ass kicked by every single person I love. I'm so here for that.
2. Our Dark Duet by Victoria Schwab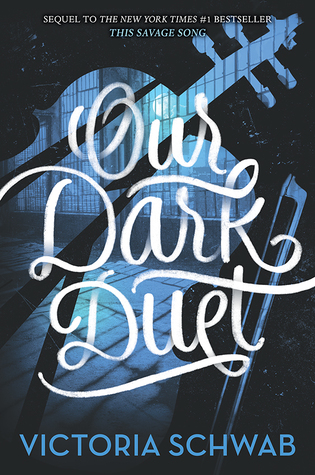 I recently read This Savage Song (you can read my review
here
) and loved it. As a result, I'm super pumped for the sequel. I need to know what happens after that finale. It is a mighty need. Nothing more will be said, but if you haven't read the first book yet you should really get to it, or you can wait until June 13th and binge read them both.
3. The Upside of Unrequited by Becky Albertalli
This book is about a fat girl falling in love. I say this with the outmost respect and enthusiasm, because I am a fat girl myself. I always have been and I've always been cautious around the subject of love. I think it's awesomesauce to see a fat girl as the protagonist for this story. God knows it would have been of great help to have a book like this when I was growing up. So, I'm super pumped that there is a book like this out there for every teenage fat girl out there to love and make their own.
4. The Inexplicable Logic of My Life by Benjamin Alire Saenz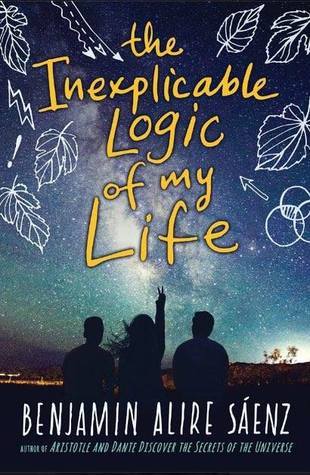 Now, it should be no secret that I love Ari and Dante. I also happen to live in the same city as Benjamin Alire Saenz, and as such I feel like it's my duty to read his books. That and the fact that they are diverse reads by a POC (just sign me up for life). He also has a style that I really enjoy and his new book is about a boy named Sal, who has an adoptive gay father, a loving Mexican-American family and a best friend Samantha and it's all about finding your identity. What more could you ask for in a book, folks? Remember to mark your calendar for March 7th.
5. Once and for All by Sarah Dessen
I've been reading Sarah Dessen for almost a decade now (wow, I'm old) and I fall in love with each and every single one of her books. Sure, I have my faves, but I still love the other ones too. So, when I heard she was coming out with a new book about the daughter of a wedding planner I about flipped. I love wedding planner infused plots, for real. I also love Sarah Dessen. Match made in heaven, isn't it? So June 6th better come fast.
6. Always and Forever, Lara Jean by Jenny Han
I've devoured both To All the Boys I've Loved Before and P.S. I Still Love You and while my best friend will tell you that one of my major character flaws is my love for Peter Kavinsky, I can't and won't stop. I'm also a fan of John Ambrose McClaren, but Peter K will always have my heart. So, I'm excited to actually see him and Lara Jean together. I'm a dork, okay? Jenny Han is also one of those authors that's been for me since I was only around fourteen or so, I'm super excited to read her newest novel this April.
7. Flame in the Mist by Renee Ahdieh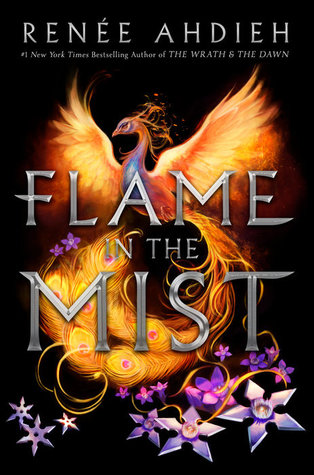 I enjoyed both The Wrath and the Dawn and The Rose and the Dagger so when I heard that Ahdieh's new book was going to have samurais in it I about pulled all my money from the bank and flung it out to her publisher. Samurais are a thing that has always fascinated me and the world needs more samurai stores. Besides, the summary gives me serious Mulan vibes. Enough said. So, now shut up and take my money.
8. Shadowcaster by Cinda Williams Chima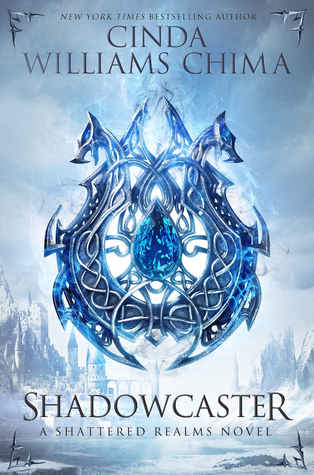 Author Cinda Williams Chima once replied to one of my tweets saying that her readers were only collateral damage to the abuse she put her characters through. I love her because of this. I also love her books because of their stellar writing, awesome world building and complicated politics. So, of course I'm excited to read Shadowcaster, although I wasn't the biggest fan of Flamecaster (the instalove irked me to no end) there were dragons and magic and those are two things I will no doubt show up for. So, of course I'm excited to read the next book in the series this coming April. I just realized May and April are going to drain my wallet, but oh well.
9. The Love Interest by Cale Dietrich
Okay, hear me out: this book is about spies. Possible gay spies. According to early reviews it also pokes fun at YA tropes. I love a book that's kinda self-aware of its genre constrictions and does and don'ts. Also GAY SPIES. Like, spies that are possibly gay falling for each other when they're supposed to be seducing a girl! Where do I sign up? Literally take my money, but not all of it because I need most of it to spend this May.
10. Strange the Dreamer by Laini Taylor
I am a big Laini Taylor fan. Her Daugher of Smoke and Bone trilogy has some of the most beautiful writing ever and there's also the matter of the world being super fascinating. Of course I'm pumped for her newest release. The cover is super gorgeous, too, so that helps. I don't really know what it's about, but I'm still excited for it. Oh, and what do you know it doesn't come out in April or May, but March instead. Good news for my wallet, indeed.
What are some of the first half of 2017 releases you are looking forward to? Are any of them in this list?