It's no secret I'm a lover of all things cute and cheesy and whatnot. I blame all those child telenovelas I used to watch* when I was like five. So, for today's Top Ten Tuesday I'm going to talk all about the delightful cute contemporaries I've added to my TBR recently BECAUSE THERE CAN NEVER BE ENOUGH CUTENESS!
*If you're still not over Daniela Lujan replacing Belinda in Complices al Rescate hmu
1. I Believe in a Thing Called Love by Maureen Goo
This book is about an awkward Korean-American girl who decides to use kdrama tropes to get the boy. It sounds super hella cute and it has kdramas and those are two of my favorite things on this Earth. Not only that, but the main character is Korean-American, so it gets points for diversity. It's also a book written by an author of color. This book is just winning all around and if doesn't sound like something you would want to read WHY DO YOU HATE ALL THINGS CUTE IN THE WORLD LIKE PUPPIES AND KDRAMA TROPES AND CHEESY ONE LINERS? WHAT IS WRONG WITH YOU????*
*was that one too many caps? NO SUCH THING!
2. The Hating Game by Sally Thorne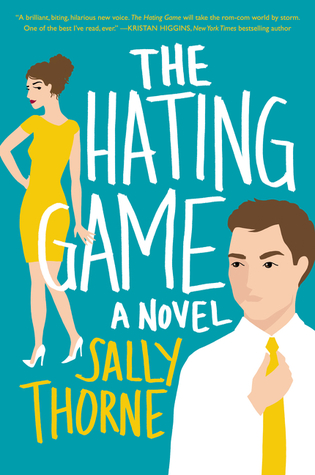 This book is about two people who hate each other. Like really hate each other, and when they're up for the same promotion the sexual tension JUST IMPLODES LIKE THE BIG BANG. Or at least, that's what I think happens. Or should I say, hope happens. To be completely honest I added it to my TBR because it just sounds like the perfect summer read. Not too complicated, just enough witty banter to go around and of course, the sexual tension. I'm all for people who hate each other slowly discovering it really was all just INSANE ATTRACTION AND ALL THAT WITTY BANTER WAS JUST FLIRTING and god, I'm game!
3. I Hate Everyone But You by Gaby Dunn and Allison Raskin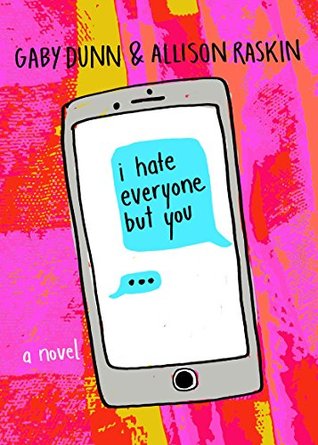 I'm a big Just Between Us fan, so when I heard Gaby and Allison were going to publish a YA book I jumped into the bandwagon. I'm super excited for it because it is at its core a story about two best friends and I'm all about those friendships. A great friendship is just hard to find, OKAY? Not only that, but the book talks about self-discovery and coming out and mental illness. It just sounds like it's going to be a great ride and I can't wait to read about Ava and Gen and all their shenanigans.
4. Queens of Geek by Jen Wilde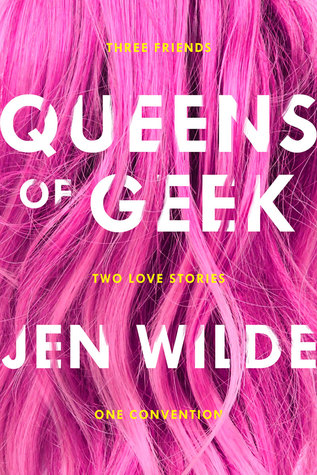 Queens of Geek follows a group of friends* as they travel to a Comic-Con-esque convention and that's about as much I know about that. I've heard it's absolutely adorable and that it has great bisexual representation and that it's just a delightful read all around. So, sign me up for all of it. The nerd convention, the best-friends turning to lovers, the bisexual representation, ALL OF IT!
5. The Education of Margot Sanchez by Lilliam Rivera
This book is about Margot Sanchez, a Latina girl living in the Bronx. The first line of the description is "Pretty in Pink comes to the South Bronx in this bold and romantic coming-of-age novel about dysfunctional families, good and bad choices, and finding the courage to question everything you ever thought you wanted—from debut author Lilliam Rivera."
That sold it to me. That and the fact that it also has a diverse cast of characters.
6. Damaged Like Us by Krista and Becca Ritchie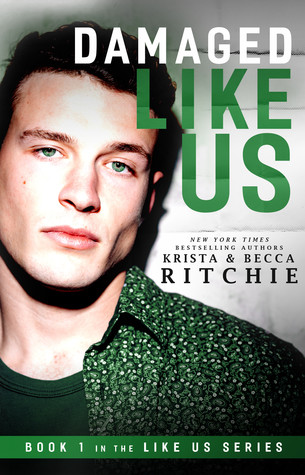 It's no secret I'm trash for the Addicted and Calloway Sisters series. When I say trash, I mean it. We ride or die. As such, I'm super excited for the follow up series following the Addicted kids. There's a bunch of them and they're precious and I can't wait for them to grow and develop and GOD I'M SO HERE FOR MOFFY HALE FALLING IN LOVE WITH HIS BODYGUARD. Not to mention Jane and Sulli and the rest of the gang. I also can't wait to know what the parental units are up to now that they're all grown up and mature and whatnot.
However, be warned since this is New Adult it does contain some explicit sex scenes. So, keep that in mind BUT ALSO READ THE ADDICTED SERIES AND THEN READ THE LIKE US SERIES.
Those are all the cute books I've added to my TBR. Can you recommend some more? Because I'm always on the hunt for some cuteness.